Tips for home renting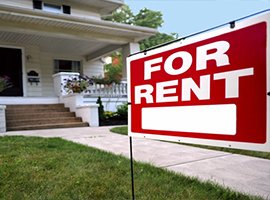 First-time home tenant. Here's some tips to quickly rent your property
Renting a home can be a thankless task. Almost everyone ends up doing so at some point in their lives, yet when it comes to help and advice tenants can often feel like a forgotten tribe. Top ten tips for renting a home.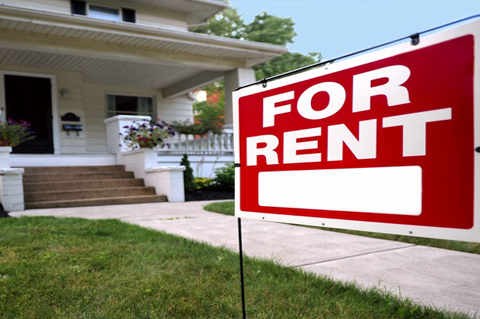 1. Do your research
Spend plenty of time investigating the area. The advantage of renting is that you can move when your tenancy is up, but don't think too short-term – make sure this is the area you want to live in. If you have children make sure you look into the local schools and not just the nearest one – you may not be guaranteed a place. The best way to get a feel for an area is to visit and have a wander around on foot.
2. Use the whole rental market
Don't just walk into the High Street estate agents. Large firms can have a wide range of property but check out property management agencies and private landlords too and make sure you are not paying over the odds.
3. Take your time viewing properties
Looking around rental properties can be a bit of a whistlestop tour but if you find somewhere you like don't just give it a ten minute once over. Check everything carefully. Does it have central heating, a washing machine, dishwasher, decent fridge and freezer? What are the showers like? Are the windows in good condition? These can all be forgotten in the heat of the moment. Make a checklist to take with you when viewing properties you really like.
4. Ask the agent about their fees
Before you make an offer, quiz the agent about fees for references and credit checks. Sadly ramping up fees is a sharp practice that started in the cut-throat lettings market in certain areas of Mauritius, spread outwards to encompass most of the capital and has now gained a foothald in other major countries..
Some unscrupulous agents hit potential tenants with a bill too expensive for these. Avoiding firms that charge high fees is the only way to try and put a stop to this. If they cook up expenses at the start, it's also likely they will try and cash in on your deposit when you move out.
5. Choose flatmates carefully
If you are looking at renting with others, choose who you live with carefully. A recent poll by Gumtree.com showed chef Jamie Oliver is the person people would most like to live with, while troubled popstar Pete Doherty was the least popular. It's unlikely most people will end up with a celebrity housemate, good or bad, but little things can make the difference between harmony and torment. Money is the most common cause of dispute. Make sure you work out your budget and how bills will be paid.
6. Haggle over price
Whether you are dealing with an agent or a landlord, it's important to remember you hold the upper hand. They want to rent out the property and if it is empty when you view they will be eager to get someone in as soon as possible. Make an offer below the rent being asked for. It doesn't sound like much but every ruppees saved is another one in your pocket.
7. Make sure you set up direct debits or payments properly
Being a tenant who doesn't pay on time is the best way to ensure your landlord or agent won't go out of their way to help you. Getting all the finances sorted properly and having the deposit, first month's rent and subsequent rent arrive on time will mean that you are immediately onside with the people you need to call if the plumbing goes or you want a new oven.
8. Do a full inventory
Don't be tempted to skip through the inventory and move in as soon as you can. If you don't go through everything with a fine-toothed comb, then you are leaving yourself open to cash being taken from your deposit. It's not just furniture and contents that need checking, note if carpets and curtains have been steam-cleaned and check the soft furnishings' condition. In the first few days of moving in, take a note of all the problems you spot and let the agent or landlord know, preferably in a letter or email then you have a copy should things go wrong.
9. Tell your agent or landlord if there are problems
Landlords are not psychic. You may know that the washing machine has stopped working and grumble about it, but unless someone tells them they don"t know work needs doing. Don't be shy in reporting any difficulties, having fixed at no cost to you is one of the privileges of being a tenant. A good landlord will also appreciate knowing if something needs doing – after all, its their investment you live in.
10. Don't let your deposit go easily.
It shouldn't happen but it does. Some landlords and agents, whether renting out shared digs or a family home, try and cash in one departing tenant's deposits. By law they must prove the exact cost of every deduction. Do not be fobbed off and do not be fooled by bluster.
E-mail: info@mauritiusproperty.org