Invest in Mauritius Island Balise La Marina IRS project
Overview
| | |
| --- | --- |
| Project: | IRS |
| Category | Residential marina |
| Location: | Black River |
| Serial Number: | 012E |
Balise La Marina IRS project in Mauritius Island
Hyphenate between land and sea, La Balise Marina is a unique development in Mauritius. As the only residential marina of the country, La Balise Marina offers the exceptional possibility to own a free hold residence on the water's edge. With a Marina operational since December 2012 and all the Phase 1 units sold, from the second and last Phase of the development is now on sale.
La Balise Marina includes henceforth 146 luxury residences - 70 apartments, 62 duplexes and 14 villas. If Duplexes and villas are keeping the same architecture as in phase 1, La Balise Marina enlarges its offer with elegant apartments as from USD 700 000, all taxes and fees included. Inspired by latest trends, the 2, 3 and 4 bedrooms apartments breath the Mauritian Art of living and range in area of between 126 and 255 m2 . These apartments have direct access to the sea and surrounding lagoons, boasting generous private terraces that overlook the natural surrounds. The 2 and 3 bedrooms apartments have access to shared moorings, while the premium 3 and 4 bedrooms apartments each have a private mooring.
Residents can also enjoy the pleasure of cooling down in one of the three pools that are located in the surrounding gardens of the apartments. A ground floor apartment has also the option of being fitted with its own plunge pool.
La Balise Marina falling under the IRS legal framework, whether motivated by an investment decision or a life style choice, by purchasing an IRS residence at La Balise Marina, owners will benefit from permanent residency and the country's tangible fiscal environment.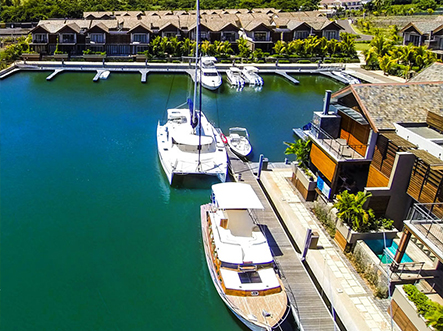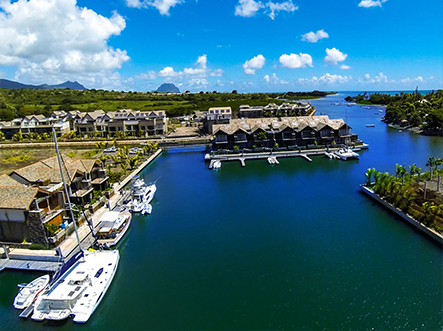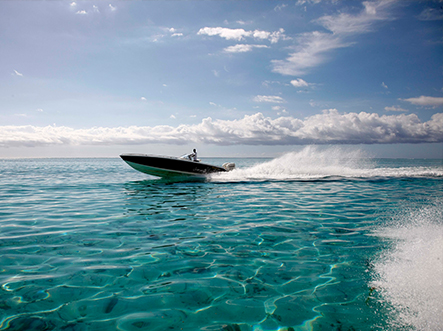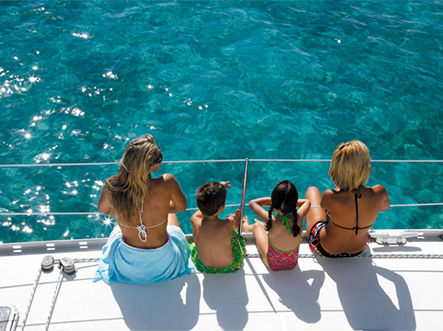 Activities
The marina development of luxury villas & duplexes includes a commercial centre with restaurants, shops & boutiques:
"Le Sunset", a complex consisting of high-end amenities, including:
A fine-dining restaurant
A gym
A spa
A Kids' Club.

Shopping is great with international brands on offer at Ruisseau Creole. Modern office accommodation and communication networks are available. Supermarkets and other retail outlets take care of your daily needs.
A wide choice of land and water sports are available in the vicinity of La Balise.
Black River and Le Morne are world-renowned surf spots, sought out every year by aficionados. Black River is an internationally recognized deep sea fishing centre with enthusiasts coming from the world over to register big game records. At the foot of Le Morne at La Prairie, windsurfers and kite-surfers enjoy their own paradise.
From Tamarin Falls to Casela Yemen Nature Park down to the Black River Gorges National Park, to Chamarel Highlands and beyond, the West Coast offers you a myriad of choices for your active lifestyle.
Residential Offer
With direct access to water, each residence has its own anchorage. The open spaces reflect the modern lifestyle of the marina that harmoniously blends with the surrounding landscape. The standard residential unit is made up of a polished concrete floor, fitted bathrooms, rooms furnished with built-in closets and a fully equipped kitchen. Each Villa has a garage with two parking lots. Each Duplex has one parking space.
The Villas
The marina consists of 17 luxury Villas, ranging from 3 bedrooms residences of 429 m2 to 5 bedrooms residences of 482 m2, all fitted to international standards. The ground area varies from 1, 175 m2 to 3,320 m2.
Facing the canals or situated near the river banks, each villa offers an environment suited to contemporary lifestyle: refined finishings and spacious rooms, open spaces overlooking a peaceful private garden, as well as an easy access from inside and outside the residence.
Marina and Marina Quay Duplexes
Each of the 51 Marina Quay Duplexes offers around 200 m2 of contemporary life in a marina, directly overlooking the water: three bedrooms with en suite bathrooms and direct access to the anchorage. Located in the heart of the marina, they either overlook the "Sunset" pier or "La Balise" pier.
Canal Duplexes
The 45 Canal Duplexes are residential units of approximately 175 m2 fitted with 2 bedrooms and endowed with all the comfort of modern life associated with a marina. Also included are luxurious units of 3 bedrooms spanning over 190 m2. Open spaces, an open-air experience, water lapping in the background, bedrooms with en suite-bathrooms and direct access to your anchorage.
The Apartments
Overlooking the tranquil waters of "channels", the 70 apartments at La Balise Marina benefit from generous green spaces while enjoying an ideal situation, feet in the water.
Ranging from 125 to 225 m2, the apartments of 2, 3 and 4 bedrooms have an architecture inspired by the latest trends and fit perfectly with the Mauritian lifestyle. They have particularly large private terraces.
To access the nearby lagoons, common pontoons are available apartments of 2 and 3 bedrooms. The homes of 3 bedrooms "premium" and those of 4 bedrooms for their own private mooring of points that can accommodate boats of 7.5 meters.
For residents to enjoy life in the tropics, three pools are located in the gardens surrounding the apartments. The apartments on the ground floor also have the opportunity to have their private pools.